Last August, Henrik Fisker teased what looked like the rear view of a Fisker pickup truck. The caption accompanying the image of a rendered tailgate and conventional cabin glasshouse read, "After our Fisker electric SUV, we have already decided on our next 2 EV's on the same platform!" That platform would be the same the Ocean crossover is built on. Much has happened since then, namely a gaggle of OEMs and startups debuting, announcing, or making noises about rolling out an electric pickup in the next two years or so. Perhaps Fisker got caught up in the swell, because he tweeted a new image of a pickup with the name "Alaska" emblazoned across the back, and the caption, "Electric pickup truck!" Then he deleted the tweet.
When asked about the brief preview, his company told both Roadshow and Car and Driver, "We can't confirm the model or name of a vehicle that may have been seen in the tweet," but that, "We can, however, confirm that Fisker Inc. is indeed working on a modular electric vehicle platform that may underpin several different affordable EV models in the future."
What we know is that Fisker's pickup design has come a long way since August, no matter how fanciful the image in the unintentional reveal. Last August's design looked like someone spent a few minutes turning a Ford F-150 backside into a passably believable Fisker product. The newest image looks like a Fisker; weighty forms with deep vertical and horizontal sculpting, decorated with Fisker's jewelry and fonts. The only off note is the tires, which are cartoonishly rugged. We're fans of the name, though, even if there's a product called Alaska in every industry from fertilizers to electric fans, and Renault sells a pickup called the Alaskan.
As of writing, Fisker hasn't filed to trademark Alaska. For now, we'll pretend the tweet was a hallucination and wait for the next time Fisker teases a vehicle we know is coming.
In December, Shelby gave us the Bold Edition Super Snake, an appearance package wrapped in lurid colors popular in the 1970s. This week we were gifted with the Shelby Signature Series, which likewise starts with the Super Snake, but adds performance and cosmetic upgrades and an even higher price than the $123,295 Bold Edition. Shelby American said that for the Signature Series, its "team spent two years engineering and refining the car to create a vehicle worthy of Carroll Shelby's name," and calls this "the most polished performance car in Shelby American's history."
The heart holds steady with the Super Snake's 825-horsepower, provided by a Whipple Supercharger bolted to an evolution of Ford's 5.0-liter V8. Instead of a Ford Performance exhaust, the engine blows through high-flow Borla pipes. The hand-fashioned, ram-air hood features an in-house-designed system for channeling hot air away from the supercharger to avoid heat soak. The front fascia adds appendages in front of the intakes, and a ducting system behind shunts cooling air to the engine and the brakes. On either side, Shelby created wider aluminum fenders with extractors for even more cooling. One-piece, 20x11-inch forged aluminum Monoblock wheels sit at the four corners, wearing Michelin Pilot Sport Cup 2 rubber.
Inside, the company worked with Katzkin to create a special snake-like pattern and stitching for the leather and suede seats. This is one place the model proves its name, Caroll Shelby's signature appearing on the uprights, matching the script on the fender strakes.
There will be 50 examples built for the U.S. market in coupe or convertible flavors, with either the six-speed manual or 10-speed automatic, all of them covered by the standard three-year, 36,000-mile warranty. The only options are painted stripes, a rear seat delete with harness bar, a widebody package, and car cover. Everything else is included, the price of entry beginning at $127,795.
Related Video: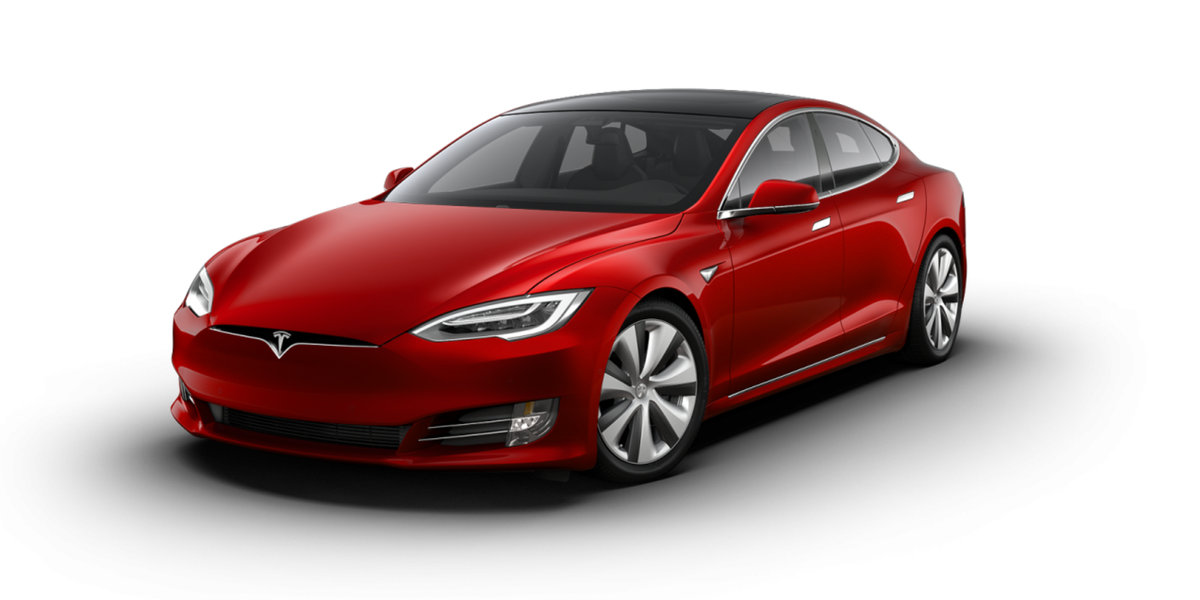 Tesla has added new Long Range Plus versions of the Model S and Model X with longer driving ranges.
The Model S Long Range Plus claims 390 miles of range and the Model X claims 351 miles of range.
These models serve as the base variants, starting at $81,190 and $86,190 for the Model X.
Tesla's Elon Musk has claimed that his company will soon sell an EV with 400 miles of range, and he's getting closer than ever. A new Tesla Model S Long Range Plus variant has a claimed driving range of 390 miles, according to the Tesla website. There is also a Long Range Plus version of the Model X SUV, which is rated at 351 miles of range. Neither of these models are listed on the EPA website, yet, so these new range numbers are Tesla estimates.
Tesla has not provided any details on how it added the additional range, and the only change we can see on the Model S is a new set of 19-inch standard wheels with a so-called Tempest design. We do know that there is some sort of software tweak involved, as Musk tweeted that the company will roll out a software update for existing Model S and Model X owners to unlock extra range. We assume that only Model S and Model X Long Range cars built in the last few months will be eligible for this update.
The Long Range Plus models now serve as the base configuration for both the Model S and Model X. They start at $81,190 for the Model S and $86,190 for the Model X, and they replace the previous base models—called Long Range—that were EPA-rated at 370 miles for the Model S and 328 miles for the Model X. In our testing, a Model S Long Range achieved an estimated 222 miles of range in our 75-mph highway test.
SAVANNAH, Ga. — A maritime salvage company is asking a federal judge to stop the Coast Guard and a rival firm from carrying out their plans to remove a cargo ship that overturned five months ago on the Georgia coast.
The multiagency team overseeing removal of the South Korean freighter Golden Ray recently announced plans to carve the 656-foot-long ship into eight giant pieces that would be loaded onto barges using a towering crane in the waters of St. Simons Sound near tony St. Simons Island. Removal is to start soon after crews surround the wreck with a large mesh barrier to trap stray debris, expected to take about a month.
The Golden Ray heeled over minutes after undocking in the Port of Brunswick on Sept. 8, 2019, and its crew of 23 was rescued. It has been shorted up with thousands of tons of rocks to prevent it from listing further, and its nearly full fuel tanks have been pumped out.
A key part of the dispute involves the fate of its cargo of 4,200 cars.
The salvage company Donjon-SMIT filed a complaint Thursday in U.S. District Court seeking a judge's injunction to stop any removal efforts. The company said the Coast Guard violated a 1990 federal law intended to improve oil spill responses by allowing the ship's owner to drop Donjon-SMIT as its pre-designated salvage responder.
Donjon-SMIT said the ship's owner, identified in the court filing as GL NV24 Shipping Inc., had rejected its plan to remove the ship "in small sections weighing approximately 600 tons (544 metric tonnes)" so crews could systematically remove the thousands of cars still inside the ship's cargo decks. The ship is filled with new Kias and Hyundais built in Mexico, and some cars from other companies, that were bound for the Middle East.
The company said the owner instead hired another firm, T&T Salvage, willing to remove the vessel in larger chunks of up to 4,100 tons (3,720 metric tonnes). The multiagency command team released some details of the plan Feb. 5, but has not said what it intends to do about the cars inside.
"In short, the cars need to be safely removed to avoid environmental disaster," Donjon-SMIT said in its legal filing.
Campbell Houston, a spokesman for the multiagency command overseeing the salvage operation, had no immediate comment when reached by phone Friday.
T&T Salvage did not immediately reply to an email message seeking comment. A woman who answered the phone at the company's main office in Galveston, Texas, said no one there could speak to a reporter.
The Golden Ray capsized Sept. 8 in the St. Simons Sound shortly after leaving the Port of Brunswick. All crew members were successfully rescued and the port reopened a few days later. Salvage experts concluded the ship couldn't safely be returned upright and floated away intact, opting instead to take it out in pieces.
Donjon-SMIT's legal complaint says ships like the Golden Ray must have pre-approved plans for responding to wrecks, spills and other emergencies under the Oil Pollution Act of 1990. The company says it had been the Golden Ray's designated salvage responder since September 2017.
The company said its crews assisted in the rescue of the ship's crew immediately after it overturned in September. They also helped stabilize the shipwreck by placing rocks around it and removed 320,000 gallons (1.2 million liters) of oil mixed with water from the vessel's fuel tanks.
Donjon-SMIT said it was dropped from the salvage operation after presenting its plan to remove the vessel in November.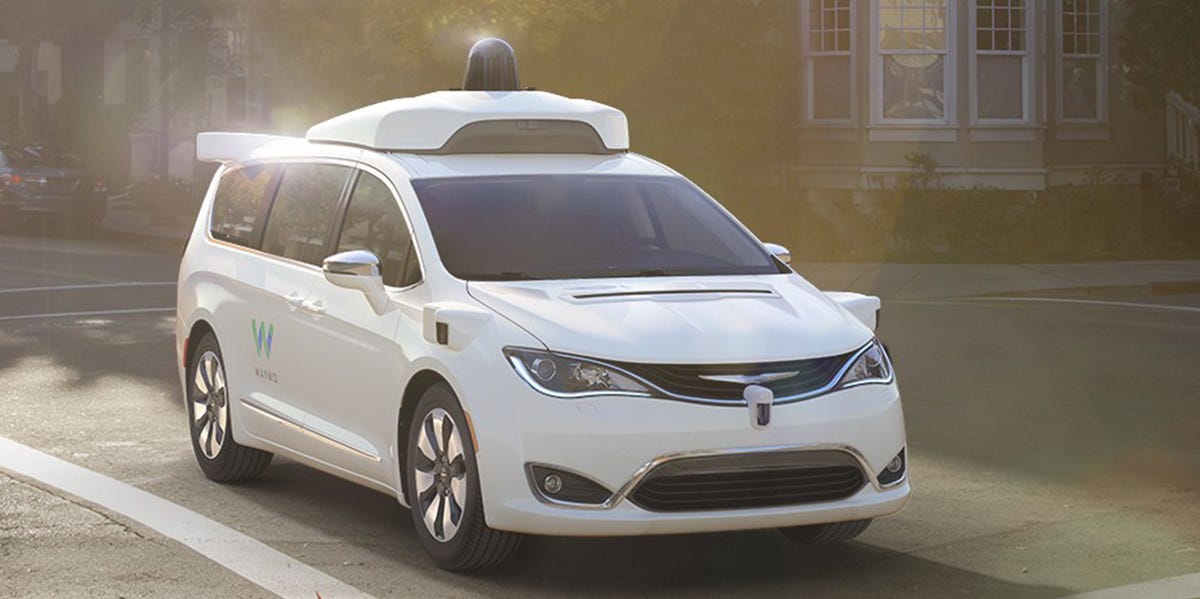 Raymond Tang was a former Waymo van operator who worked for a contractor of the self-driving-vehicle company. He was arrested on charges of intentionally causing one to crash on January 30.
Since his termination, according to Waymo, he is accused of multiple acts of reckless driving around the vans.
The human driver behind the wheel of the Waymo van was taken to the hospital for injuries.
Building a self-driving-vehicle fleet requires hiring or contracting a lot of people, and apparently it's possible to end up with someone who shouldn't be behind the wheel of any car. Wayno realized this when former operator Raymond Tang was arrested on suspicion of intentionally causing an accident with a Waymo test vehicle in the Phoenix area on January 30.
The Arizona Central reports that Tang was caught on video intentionally swerving in and out of a lane occupied by a Waymo test van, and then eventually slammed on his brakes in front of it, causing a collision. At the time, he was allegedly harassing two of the self-driving-capable vans. The Waymo vehicle that was eventually involved in the collision was being driven by a human, not by the company's autonomous system. The driver was taken to the hospital for injuries and asthma-related health issues.
The second Waymo driver told police that Tang's driving had caused them to swerve out of their lane and brake multiple times to avoid crashing into Tang.
During an interview with police, Tang admitted to "brake-checking the Waymo," in other words pulling in front of the vehicle and then slamming on his brakes.
Waymo has a self-driving ride-hailing service in the Phoenix area. It uses these rides to test its autonomous technology in specially outfitted Chrysler Pacificas.
Tang, a former Waymo operator, was fired by a contractor, Genesis10, which filled positions in Waymo's Arizona fleet. Waymo said that Tang was a "disgruntled former Genesis10 vehicle operator whose assignment with Waymo ended nearly a year ago when he failed to meet the high safety standards."
Since that time, according to Waymo, he has hassled other Waymo vehicles with his reckless driving, beginning in November 2019.
Tang isn't the first person in the Phoenix area to be openly hostile to the self-driving fleet. In 2018, a man stood in his driveway and waved a gun at one the vehicles to frighten the driver. Others have thrown rocks at the vans and, like Tang, attempted to run the vehicles off the road. It's not clear if its the technology or the testing on public roads that brings out this type of behavior. What is clear in this new world of cars without drivers, out testing on public roads, is that road rage is no longer just a human-versus-human scenario.
Transcript: Lincoln has heated windshield wipers. The Lincoln Aviator SUV has available heated wipers designed to tackle ice buildup. The VisioBlade system integrates a heating element in the wiper blades, with temperatures that reach 86 degrees Fahrenheit. Lincoln claims the wipers can defrost an icy windshield in 4 minutes, cutting down the time of traditional defrosting by 11 minutes. The VisioBlade system is part of the elements package plus.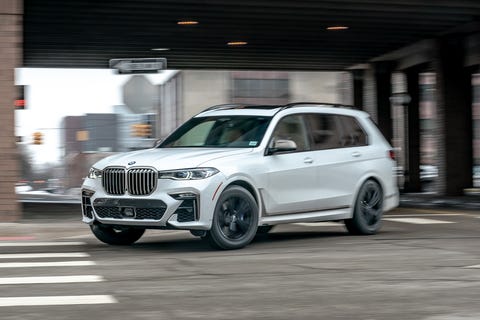 Marc UrbanoCar and Driver
The X5 sat at the top of the BMW SUV lineup for 13 years, and then last year, the larger X7 arrived and became the brand's biggest and most luxurious SUV. We've previously tested the X7 40i and the X7 50i, but to properly shake the X7 down, we invited BMW's luxurious three-row SUV for an extended stay to see how its size would fit into our lives and garages. To make sure the X7 fit our expectations for performance, we opted for the top twin-turbo V-8 model, the 523-hp M50i version that starts at a lofty $100,595.
To that six-figure sum, we added the $1200 Cold Weather package, which adds five-zone automatic climate control, heated front and rear seats, a heated steering wheel, and heating for the front-seat armrests. We also opted for the $1300 Executive package, which equips the cabin with heated and cooled cupholders, laser-cut glass on the gear selector and some switchgear, and a Panoramic Sky Lounge LED roof, which enlarges the standard panoramic moonroof and enhances it with LED accent lighting. And then we chose some standalone options, including front ventilated seats ($500), a leather dashboard ($850), second-row captain's chairs with electric sunshades ($850), and an excellent 20-speaker Bowers & Wilkins sound system ($3,400). Our M50i arrived with an as-tested price of $113,845, making it one of the most expensive cars to run our 40,000-mile test.
Before you judge our decadent ways, this isn't exactly how we'd order an X7 M50i. To get into an X7 as quickly as possible, we agreed to a long-term test of a highly optioned example. We could live without the optional extras (especially the Executive package) considering the X7 M50i comes very well equipped with leather seats, soft-close doors, heated 20-way power front seats, a wireless phone charger, and a panoramic moonroof.
Other standard equipment on the M50i model includes 22-inch wheels with Pirelli P Zero PZ4 summer tires. While great for cornering grip and for short, 152-foot stops from 70 mph, these Pirellis are definitely not designed for a Michigan winter. In searching for tires better suited to the cold, we decided to downsize the wheels to 20 inches because that opens up a larger selection of winter tires and because a little extra sidewall offers a bit more protection from the craggy paths that Michigan calls roads. A day after a call to Tire Rack and $3045 later, a set of OZ Racing Cortina wheels wrapped in Bridgestone Blizzak DM-V2 winter tires arrived. Since the swap, the all-wheel drive and rear-wheel steering have no problem accelerating and rotating the big X7's mass through the white stuff.
On a dry day at the test track, the M50i blasted to 60 mph in an eye-popping 4.1 seconds and passed the quarter-mile in 12.6 seconds at 110 mph. That's a mere two-tenths slower to 60 and through the quarter than the smaller, lighter X5 M50i with the same twin-turbo V-8. Speaking of that engine, despite the M badging and M Sport exhaust, the 523-hp N63 V-8 is never intrusive, and the X7's cabin is always insulated and quiet. At 70 mph, just 66 decibels of sound makes its way to the driver's ear, which is as silent as the last Mercedes-Benz S-Class sedan we tested.
When spring and summer finally come, we anticipate that the X7 will be a road-trip favorite. For those of us who tow race cars and make impulsive car purchases, we wished our X7 had the Tow Hitch Receiver ($665) option that allows you to tow up to 7500 pounds. BMW told us it wasn't yet available when our car was ordered, so we'll add it as soon as it arrives to our dealer's parts department. Once that happens, the X7's twin-turbo V-8 should have no problem hauling our loved ones and ensuring that the X7 is quicker than the toys we haul with it.
Months in Fleet: 1 month Current Mileage: 3888 miles
Average Fuel Economy: 17 mpg
Fuel Tank Size: 21.9 gal Observed Fuel Range: 372 miles
Service: $0 Normal Wear: $0 Repair:$0
DETROIT — Shares of Tesla rose about 1.5% in trading Thursday morning after the electric vehicle and solar panel maker said it would sell over $2 billion worth of additional shares.
The sale takes advantage of the company's meteoric stock rise in the past eight months. It comes just two weeks after CEO Elon Musk said the company had enough cash to fund its capital programs and it didn't need to raise any more money.
Tesla says that underwriters of the share sale have a 30-day option to buy another $300 million in common stock.
In its statement, Tesla says Musk will buy $10 million worth of the stock while billionaire board member and Oracle co-founder Larry Ellison will buy shares worth $1 million.
The Palo Alto, California, company will use the proceeds to strengthen its balance sheet and for general corporate purposes.
Tesla currently has just over 180 million shares outstanding, and it says in filings with the U.S. Securities and Exchange Commission that the sale will add 2.65 million.
In a filing Thursday, Tesla estimated that the net proceeds from the sale would be $2.31 billion if the underwriters exercise options to buy shares.
The numbers assume that the shares would be sold for $767.29 each, the closing price of the stock on Wednesday. Each additional dollar on the share price would add about $2.6 million to the proceeds, the filing said.
Since June of last year the stock has more than quadrupled in value and was trading at $779 Thursday morning.
On the company's fourth-quarter earnings conference call on Jan. 29, Musk was asked about raising capital since the stock had risen so dramatically.
Musk replied that the company was spending money as fast as it could spend sensibly, yet it's still generating cash. "So in light of that, it doesn't make sense to raise money because we expect to generate cash despite this growth level," he told analysts.
In a note to investors, Wedbush analyst Daniel Ives called the stock sale a smart move because the shares are in a strong position as electric vehicle demand is starting to reach an inflection point, with China as the main driver.
He also wrote that the sale removes a potential cash shortage down the road. "The bulls (which we agree with) will say this essentially rips the Band-Aid off and takes the doomsday cash crunch scenario some predicted down the road now off the table," Ives wrote.
Tesla lost $862 million last year and has never posted an annual profit. But it made $105 million in the fourth quarter on record sales. At the end of last year, it had $6.27 billion in cash and equivalents on hand, almost 70% better than at the close of 2018. But its debt grew from $9.4 billion at the end of 2018 to $11.6 billion in December of 2019.
Tesla also disclosed on Thursday that the SEC in December subpoenaed information about financial data and contracts, including the company's financing arrangements. In its annual report, the company also said the U.S. Justice Department has asked for information about Musk's statements that he had funding secured to take the company private, and about production rates for the Model 3 sedan. The funding had not been lined up.
The SEC probe into statements about taking the company private was closed with a $40 million settlement, Tesla said. The securities agency also closed its probe into projections of Model 3 production rates, the annual report stated.
"To our knowledge no government agency in any ongoing investigation has concluded that any wrongdoing occurred," the filing said.
Related Video:
Only two months ago, predictions had it that the fourth-generation Ford Focus RS would work up a mild hybrid powertrain and might be unveiled as soon as this year. According to a report in Autocar, that's all out the window, and it was Europe's new CO2 emissions regulations that hurled those plans through the glass. The magazine's sources said "the mild hybrid is not enough" to help the automaker comply with overall fleet emissions set at 95 g/km for 2021 and getting more stringent after that. A Ford exec said, "We are waiting for our engineering team to come up with a solution on the powertrain." Until that happens, the RS is on hold, Autocar writing that a debut is likely delayed until 2022 or 2023.
Ford was expected to carry over the 2.3-liter EcoBoost four-cylinder from the third-gen Focus RS, abetted by a 48-volt hybrid system. Combined output would have settled somewhere around 400 ponies, with the the ICE driving the front wheels and an electric motor turning the rear axle for drifty, AWD goodness. Now it appears Ford's considering a juiced-up version of the 2.5-liter Atkinson-cycle four-cylinder that will soon appear on dealer lots in the Escape PHEV. That engine and electric motor in the Escape combine for 222 horsepower, shifting through a CVT.
The relevant numbers are 29 g/km, which is the Escape PHEV's CO2 emissions figure in Australia, and 175 g/km, which was the outgoing Focus RS' emissions figure in Europe. The erstwhile plan for an integrated starter-generator in a 48V mild hybrid system was figured to cut as much as 30 g/km off the 175 g/km number, which wasn't nearly enough. Of course, bolting on turbos and throwing out the CVT will increase emissions, but that's tolerable when starting near the Escape PHEV's 29 g/km.
If the 2.5-liter gets the go-ahead, Autocar suspects the ICE will marshal 300 horses, the electric motor adding another 100 hp or so for a combined 400 hp and 425 pound-feet of torque. A dual-clutch transmission has been mooted as an option, but could become a necessity.
The second, equally large hurdle is that whenever engineers do come up with a powertrain concept, the solution can't blow up the weight nor the price of the car. The departed Focus RS in standard guise cost about £36,000 (over $46,000) in the UK, increasing to £40,000 (nearly $52,000) for the end-of-run special editions. The series production price was a touch under the price of the Volkswagen Golf R, while the current Honda Civic Type R starts at a scarcely believable £31,870 ($41,290). Ford wants to stay in that competitive set, it's unique proposition being drift-happy high-horsepower performance. It would do no good to get the hybrid to perform as desired only to be backed into price comparisons with the £46,200 Audi RS3 or £48,500 Mercedes-AMG A 45.