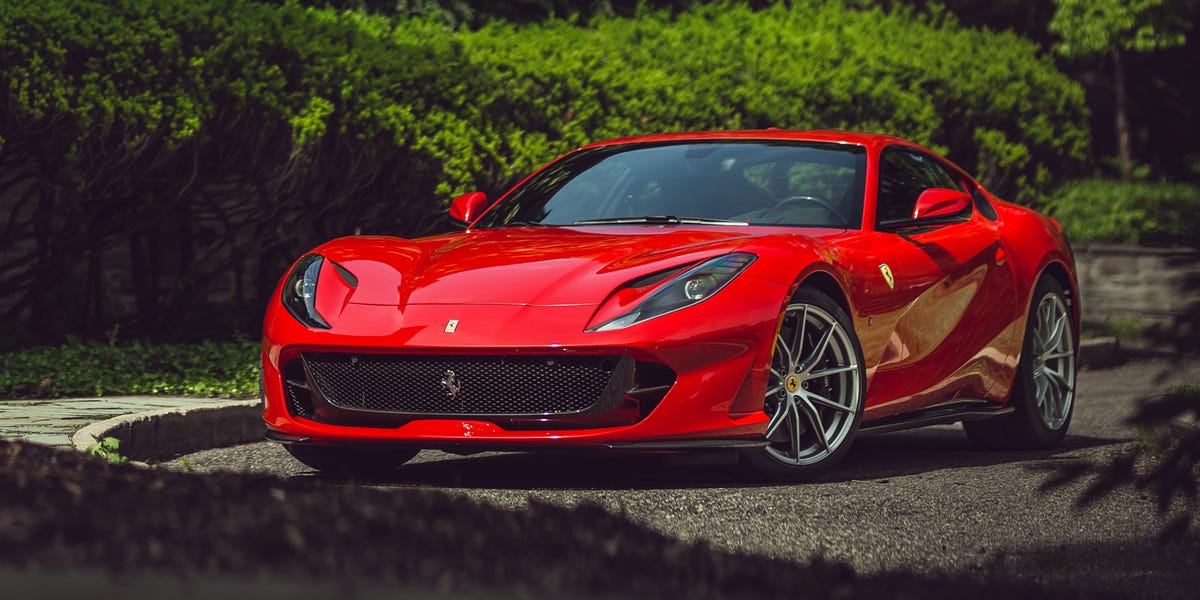 Overview
The 2020 Ferrari 812 Superfast is an example of what happens when an automaker commits to crafting a vehicle that offers the best performance money can buy. With almost 800 horses under the hood, this coupe provides brutish power, facilitating a zero-to-60-mph sprint that clocks in at less than three seconds. There's also a certain practicality at play, since the 812 Superfast offers more cargo space than the typical supercar—enough to make it a reasonably accommodating choice for daily commutes. Fuel economy is poor, and the 812 Superfast's $300,000-plus price makes it accessible only to the very privileged few. Still, if you have deep pockets and a thirst for spectacular handling, this skilled Ferrari isn't likely to disappoint.
What's New for 2020?
The 812 Superfast carries over for the 2020 model year with no major changes.
Pricing and Which One to Buy
Ferrari offers the 812 Superfast in a single trim that comes lavishly equipped, and we think it's adorned with enough amenities to put a smile on the face of even the most discerning buyer. Twenty-inch wheels keep this coupe grounded to the pavement, and the list of standard exterior features includes dual stainless-steel exhaust; heated, power-folding side-view mirrors; a lip spoiler; rear fog lights; LED taillights; and automatic LED projector-beam headlights with an auto-leveling feature. Within the cabin, you'll find standard amenities such as eight-way power-adjustable front seats, a manually adjustable tilt-and-telescoping steering column, dual-zone automatic climate control, and an auto-dimming rearview mirror. On the tech front, all models come with features such as an integrated navigation system and Bluetooth connectivity. The Ferrari 812 Superfast offers ample opportunities for customization. There's an almost endless list of upholstery options available as well. The range of exterior options includes brake calipers in varying colors, titanium exhaust pipes, and a bevy of different wheel designs.
Engine, Transmission, and Performance
Ferrari's 812 Superfast gets its muscle from a 6.5-liter V-12 powerplant, and this engine delivers a bracing 788 horsepower and 529 lb-ft of torque. A seven-speed automatic transmission sends power to the rear wheels. The 812 Superfast holds a place among the quickest of the quick. In our track tests, it sprinted from zero to 60 mph in a scant 2.8 seconds. That's a dazzling performance, but it trails that of the McLaren 720S. That car made the run in just 2.7 seconds. Handling is nimble, especially when you consider this Ferrari's relatively hefty curb weight. The engine note is mellifluous, and the car's brakes are potent enough to bring this beast to a quick and decisive standstill.
Fuel Economy and Real-World MPG
The price paid for the 812 Superfast's thrilling performance is dismal fuel economy. According to EPA estimates, the 2020 Ferrari 812 Superfast chugs fuel at the rate of 12/16 mpg city/highway. With mileage of up to 13/18 mpg, the rival Lamborghini Huracán fares a bit better when it comes to fuel efficiency. In our time with the 812 Superfast, we observed mileage of 11 mpg overall.
Interior, Comfort, and Cargo
The 812 Superfast provides seating for two. It's common for supercars to be blighted with a cramped cabin, but that's not the case with this Ferrari. Its interior offers reasonably spacious accommodations, good ergonomics, and modern design. There's also more cargo space onboard than you typically find with high-performance sports cars. The Ferrari 812 Superfast provides 18 cubic feet of cargo volume, and this gives it enough room to capably accommodate your belongings during daily driving, and maybe even on a road trip, if you pack judiciously.
Infotainment and Connectivity
All 812 Superfast coupes are equipped with a six-speaker sound system. An integrated navigation system with a voice-activation feature is standard along with Bluetooth phone and music streaming. Apple CarPlay capability is offered, but Android Auto isn't available.
Safety and Driver-Assistance Features
The 2020 Ferrari 812 Superfast hasn't received an overall crash-test rating from the National Highway Traffic Safety Administration (NHTSA) or the Insurance Institute for Highway Safety (IIHS). The average supercar is light on driver-assistance features, and the 812 Superfast is no exception. Amenities such as a blind-spot warning system and forward-collision mitigation aren't offered. Key safety features include:
Standard backup camera
Standard front and rear parking sensors
Warranty and Maintenance Coverage
Ferrari's limited and powertrain warranties match the coverage provided by Lamborghini. However, Ferrari sets itself apart by offering seven years of complimentary scheduled maintenance. Lamborghini doesn't provide complimentary scheduled maintenance for its vehicles.
Limited warranty covers 3 years or unlimited miles
Powertrain warranty covers 3 years or unlimited miles
Complimentary scheduled maintenance covers 7 years or unlimited miles
REGGIO EMILIA, Italy — Ferrari showed off their 2020 Formula One car with a theatrical show of pride and passion on Tuesday, assuring success-starved fans that it was also very different under the skin to last year's model.
The SF1000, marking the Italian team's 1,000th race that comes up this year, is the car Ferrari hope can end six years of Mercedes domination and dash Lewis Hamilton's bid to equal Michael Schumacher's record seven titles.
If the red machine looked superficially similar under the stage lights to the 2019 version, team principal Mattia Binotto said appearances were deceptive.
"We have been as extreme in all the concepts as we could," he told a global audience watching as the car made its appearance on stage at Reggio Emilia's opulent Romolo Valli opera house.
"The entire car, power unit, has been packaged to have a very narrow and slim body shape.
"It may look very similar to last year but, believe me, it's completely different and a lot of the concepts are very extreme," added the Swiss-born Italian, who is starting his second year at the helm.
Four-times world champion Sebastian Vettel, on stage with 22-year-old Monegasque team mate Charles Leclerc, gave it his immediate seal of approval.
"I like it a lot," said the German, who also showed off his Italian in addressing the audience. "And it's a little bit more red than last year."
Ferrari won three races last year, two for Leclerc and the other for Vettel, and finished runners-up to Mercedes who won both titles for an unprecedented sixth successive season.
The 2019 season proved a particularly cold shower for the only team to have competed in every championship since the start in 1950, with the car raising hopes by being quickest in pre-season testing only to then fail to deliver as expected.
Both the team and drivers made errors, while a lack of reliability also led to likely wins slipping through their fingers.
Presenting the new car away from Maranello for the first time, in a nearby city famed as the birthplace of the Italian flag and with fans thronging the square outside, Ferrari's presentation put emotion center stage.
A violin soloist played, cymbals clashed and a youth orchestra performed stirring Formula One-themed music as the team put on a show before the serious work of testing starts in Barcelona on Feb. 19.
Some 350 men and women from the racing department took their seats in the auditorium and were recognized as Ferrari's 'unsung heroes' by president Louis Camilleri.
"We all share a passion for the prancing horse," he said. "We are all very conscious of the huge responsibilities that lie on our shoulders."
Ferrari last won a drivers' title with Kimi Raikkonen in 2007, and a constructors' championship in 2008.
The season starts in Australia on March 15.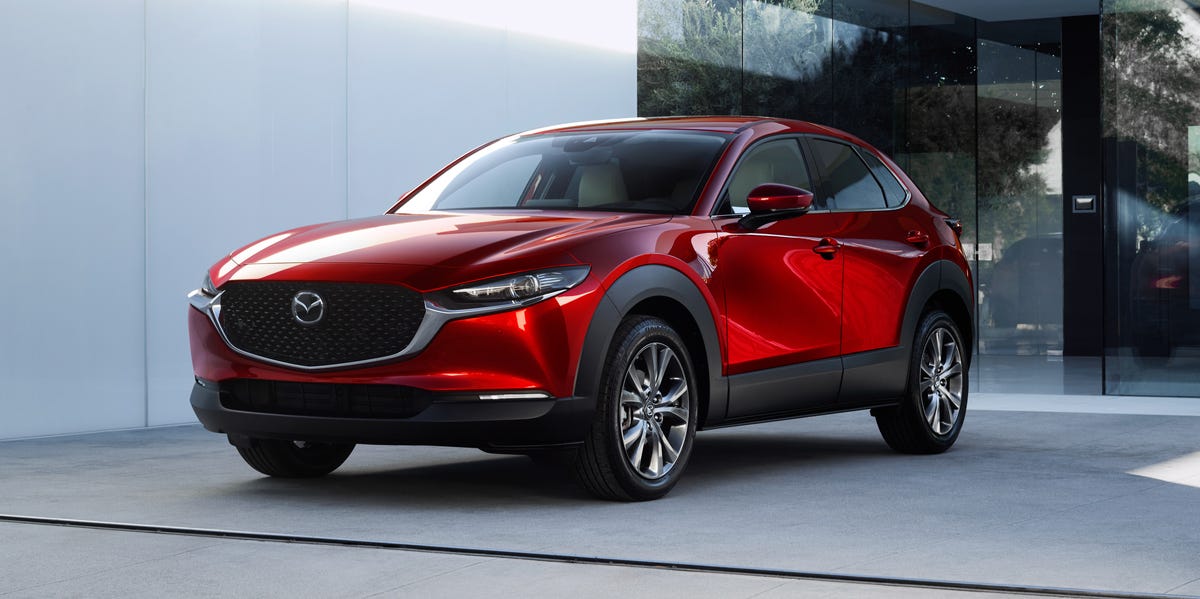 Overview
Slotting into the Mazda SUV lineup in the narrow space between the subcompact CX-3 and the compact CX-5 is the new—and curiously named—CX-30. Why isn't it called CX-4? We asked Mazda: It's kind of a long story. Regardless of what it is called, we like the way it looks. Mazda's designers gave it a more severely forward-canted rear window and chunkier black-plastic body cladding to help differentiate the 2020 Mazda CX-30 from its other crossover siblings. The CX-30 comes standard with impressive technology, both in terms of connectivity and driver-assistance features. Equipped with the same perky and responsive engine as the Mazda 3, the CX-30 oozes that enthusiast appeal for which Mazda is famous.
What's New for 2020?
The CX-30 is an all-new model for Mazda, but it shares attributes with other vehicles in the Mazda lineup.
Pricing and Which One to Buy
Base: $23,000
Select: $25,000
Preferred: $27,300
Premium: $29,300
We would choose the Select trim, as you get more features for not much more money. The Select comes with Apple CarPlay and Android Auto integration, blind-spot monitoring with rear cross-traffic alert, a leather-wrapped steering wheel and shift knob, and keyless entry. All of the trim levels come with the same 2.5-liter engine and are available with all-wheel drive for another $1400.
Engine, Transmission, and Performance
All CX-30s are equipped with a 2.5-liter four-cylinder engine with 186 horsepower; a six-speed automatic is the only transmission available and although it chooses gears wisely based on driving conditions, it exhibits an occasional stumble when shifting. If you're a fan of the Mazda 3 hatchback, which we are, you'll find the CX-30 just as nimble, athletic, and fun to drive. Its crisp steering and fluid body movements make it a pleasure to pilot on a twisty road and provide a sense of stability when cruising. At our test track, the CX-30 dawdled to 60 mph in 8.1 seconds, slower than rivals such as the turbocharged Hyundai Kona but much quicker than other non-turbocharged SUVs such as the Nissan Rogue Sport and the Subaru Crosstrek.
Fuel Economy and Real-World MPG
Front-wheel-drive CX-30 models receive fuel-economy estimates of 25 mpg city, 33 mpg highway, and 28 mpg combined from the EPA; all-wheel drive drops the estimates to 24 city, 31 mpg, and 26 mpg. On our 200-mile highway fuel-economy test route, our all-wheel-drive CX-30 Premium test vehicle managed to exactly match its EPA rating of 31 mpg.
Interior, Comfort, and Cargo
The 2020 CX-30 has a handsome, well-crafted interior; it's shared with that of the Mazda 3, which we love. An infotainment display sprouts from the center of the dashboard and is controlled by a rotary knob on the center console; a row of climate-control buttons divide the upper and lower dash panels. Buyers can choose between either an eight- or 12-speaker audio system and can upgrade to available heated front seats. Going with the top-spec Premium trim adds leather upholstery, a power-operated rear liftgate, and other luxury items that put the CX-30 in contention with luxury-brand offerings such as the Lexus UX and the Mini Countryman. As far as cargo-carrying capability goes, the CX-30 isn't the most voluminous SUV you can buy, but we did fit six carry-on suitcases behind the rear seats and 16 in total with the rear seats folded.
Infotainment and Connectivity
The CX-30 comes with a standard 8.8-inch screen and Mazda Connected Services, which allows owners to lock and unlock, remote start, and monitor their vehicle through the MyMazda app. The CX-30 also is equipped with standard Bluetooth, two front USB inputs, and Wi-Fi hotspot capability. Available features include Apple CarPlay/Android Auto integration and SiriusXM satellite radio.
Safety and Driver-Assistance Features
Neither the National Highway Traffic Safety Administration (NHTSA) nor the Insurance Institute for Highway Safety (IIHS) have tested the CX-30. Nonetheless, there are a number of impressive standard driver-assistance features that come on the all-new vehicle, including adaptive cruise control, lane-keep assist with lane-departure warning, and automated emergency braking. Available features include a head-up display and blind-spot monitoring. Key safety features include:
Standard automated emergency braking with pedestrian detection
Standard lane-departure warning with lane-keeping assist
Standard adaptive cruise control
Warranty and Maintenance Coverage
Specific warranty information hasn't been released, but we anticipate that the coverage will be the same as the other Mazda vehicles. Both Hyundai and Kia easily best Mazda's warranty with both offering 10 years or 100,000 miles of powertrain coverage.
Limited warranty covers 3 years or 36,000 miles
Powertrain warranty covers 5 years or 60,000 miles
No complimentary scheduled maintenance
WASHINGTON — The Trump administration has ended its antitrust probe into a deal between California and four of the world's biggest automakers, after failing to find that the companies' conduct violated the law.
The Justice Department's investigation, which started last fall, had aimed to determine whether antitrust laws were violated by Ford, Honda, Volkswagen and BMW in reaching the July deal with California. Under the deal, the automakers planned to comply with pollution and related mileage requirements established by California that are tougher than the federal standards sought by President Donald Trump.
The Justice Department didn't find conduct violating the law and has closed the investigation, a person familiar with the matter told The Associated Press on Friday. The person spoke on condition of anonymity because they weren't authorized to speak publicly.
In September, the administration revoked California's authority to set auto mileage standards, asserting that only the federal government has the power to regulate greenhouse gas emissions and fuel economy. Top California officials and environmental groups took legal action to stop the rollback.
Democrats accused the administration of using antitrust powers to target political opponents with the investigation. A top Justice Department official defended the probe before Congress and denied any political motivation or influence from the White House.
California Gov. Gavin Newsom, a Democrat, said Friday that the Justice Department's "trumped-up charges were always a sham — a blatant attempt by the Trump administration to prevent more automakers from joining California and agreeing to stronger emissions standards."
Newsom called the closing of the probe "a big loss for the president and his weaponization of federal agencies."
California's authority to set its own, tougher emissions standards dates back to a waiver issued by Congress during passage of the Clean Air Act in 1970. The state has long pushed automakers to adopt more fuel-efficient passenger vehicles that emit less pollution. About a dozen states and the District of Columbia also follow California's fuel economy standards.
The deal struck by the state and the automakers bypassed the administration's plan to freeze emissions and fuel economy standards adopted under President Obama at 2021 levels.
Related Video:
The 2021 Cadillac Escalade made its big debut a little over a week ago, complete with its fancy interior and displays, but the company has only shown the short-wheelbase model. One of our spy photographers has picked up the slack and caught the long-wheelbase ESV model cruising around southeast Michigan without any camouflage. It's pretty much what you would expect: an Escalade but longer. But it does have a couple subtle differences.
Those differences lie in the sides of the Escalade ESV where the length makes some changes. The wheelbase is indeed longer, not just the body, as evidenced by the rear wheels sitting farther back from the edges of the rear doors. Those doors are also a bit longer, so rear seat access should be a little better with this lengthened Escalade.
Another change is in the stylized C-pillar. It's a bit more difficult to see since this is a Sport trim with black trim, but the C-pillar is substantially thicker, and the rear edge leans forward more than on the shorter version. This reworked trim probably helps hide the ESV's extra length somewhat. The extra thickness might hinder some rear and side visibility, too.
The Escalade ESV will make its formal debut at the upcoming New York Auto Show, and we expect it will go on sale at the end of this year at about the same time as the short-wheelbase version. The extra length will probably also bring a little extra cost to the base price. Pricing for the 2021 Escalade has not yet been announced, though. It will probably be revealed closer to the luxury SUV's on-sale date.
Related Video: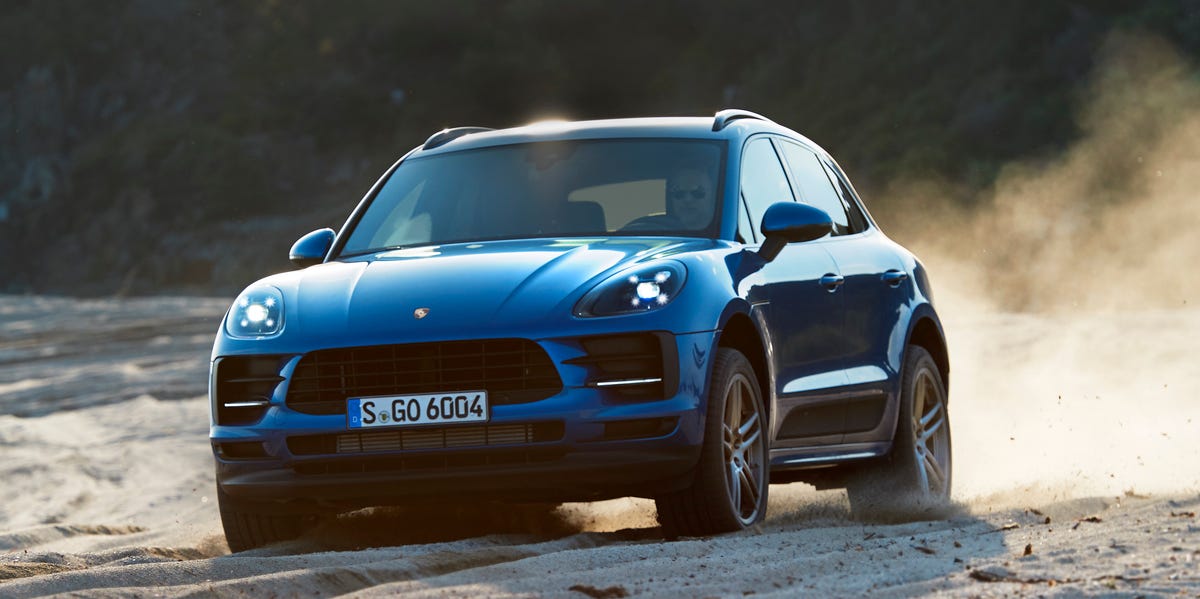 Porsche insiders confirm that the gasoline-engined Macan will stick around for a few years, even as the new Macan EV is slated for a 2021 debut.
The current Macan will get a facelift to look similar to, but not exactly like, the new EV.
No plug-in hybrid is coming, though; its batteries would take up too much space.
Last February, Porsche shocked the automotive world with a surprising statement: The next-generation Macan, due for the 2022 or 2023 model year, would be all electric. It's a bold move, and if you think that a total switch to an all-electric Macan sounds like a risky proposition, you are not alone. Porsche apparently thinks so, too, since it has previously announced that electric- and gasoline-powered models would sell alongside each other.
We can now confirm that we are not just talking about a short overlap. The gasoline-powered model, essentially the current model, will be facelifted to resemble its electric sister model. And it will run for another three years next to the new model, a top-level brand executive has confirmed. Another insider hastens to add that there is some flexibility as to the product cycle: "Such an important car can keep the internal-combustion engine even longer," we are told.
We think this cautious, customer-friendly strategy makes a lot of sense. The current Macan has become an important backbone for the brand. In fact, insiders tell us the 2.0-liter, four-cylinder Macan has been the brand's best-selling model for some time.
While Porsche remains committed to the gasoline-powered Macan, the ultra-efficient diesel engine is unlikely to make a comeback: In 2018, Porsche had announced it would stop selling the oil burners that had fallen into disrepute as a consequence of the VW Group's diesel scandal.
If that decision is ever reversed, modern and emissions-compliant diesels are readily available in the VW Group. However, there is one thing we are guaranteed not to see: a plug-in hybrid. The batteries, we are told, would eat up way too much trunk space.
It seems that the Sentra has always been with us, but in fact the very first Sentras didn't show up in North America until the 1982 model year. This gas-sipping econobox became an immediate sales smash hit over here, and the Japanese-built 1982-1986 cars elbowed aside many a Civic and Corolla in the battle for American sales. Sentras began rolling out of Nissan's new Tennessee factory in 1985, just before the debut of the second-gen version, and so today's Junkyard Gem in Denver is one of the very last of the Kanagawa-built Sentras sold in the United States.
I've documented a few first-gen Sentras in this series, but this one beats all of them for low mileage and best overall condition. In fact, you'd be hard-pressed to find any early Sentra as nice as this one. Just 77,391 original miles on the clock!
It doesn't have the luxurious automatic transmission, sure, but can you imagine air conditioning on a cheap imported econo-commuter in 1986?
Not many buyers of low-price two-door sedans cared about having a rear defroster, so this is another seldom-seen option.
Sealed-beam headlights were just beginning to be phased out in 1986, so information stickers had to be included on cars with replaceable bulbs.
The interior could use a good scrubbing, but I don't see any of the rips and gouges you get in most 34-year-old junkyard cars. The Colorado climate is especially rough on car interiors, so either this one came from elsewhere or it lived in a garage for most of its life.
I'm puzzled by the high-power, RV-grade power inverter screwed to the floor under the dash. Perhaps the original owner used an early laptop computer in this car.
With 69 horsepower from this 1.6-liter straight-four, the '86 Sentra didn't win many drag races. Fuel economy was excellent, though, and these cars proved to be quite reliable.
America's best-selling import, complete with lots of futuristic technology.
Nissan was working on hydrogen- and electricity-powered cars way back in 1984.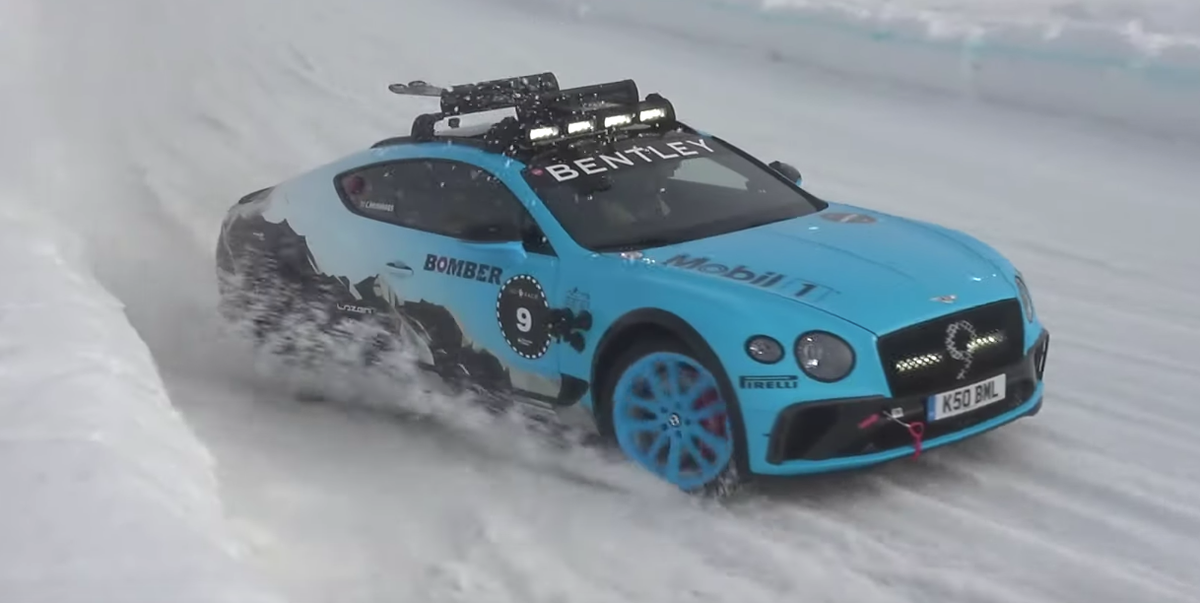 The GP Ice Race is an annual event held in Germany that up until 2019, hadn't existed for the past 45 years. It's back in its modern form for the second time in 2020, and it looks like everyone had a fantastic time.
The event is held on a frozen lake in Zell am See, a region in eastern Germany right next to the Czech Republic. All sorts of cars come out to play, including NASCAR stock cars, WRC rally cars, DTM track stars, and everything in between. There are even heats where a car pulls someone behind with skis and laps around the circuit. It's a great time, whether you're driving or just spectating.
Some notable cars that came out to play include an Alfa Romeo 8C Competizione, an Audi Group B Quattro, and Bentley's one-off ice racing Continental GT, built specifically for this event. If you like cool cars going sideways, this is the event for you.
Here in the States, the only engine available in the reborn Toyota Supra is an inline-six that produces 335 horsepower and 365 pound-feet of torque. In other markets, however, Toyota's swoopy sportscar is offered with a couple of four-cylinder options. According to a report from Motor Trend, an announcement for a 2.0-liter turbocharged four for the U.S. could be imminent.
Motor Trend asked Ed Laukes, Toyota's group vice president of marketing, directly about the possibility of a downsized engine in the U.S. Supra, and he responded that they should "stay tuned for next week." Taking that a little further, MT postulates that an announcement could be made at the Daytona 500 on Sunday, February 16.
BMW offers a 2.0-liter four-cylinder in the mechanically similar Z4 with 255 hp and 295 lb-ft of torque. It's not clear what power level Toyota would target for a base-level Supra, but a 225-hp version is offered in Japan. What's more, a four-cylinder Supra has already been certified for sale by the California Air Resources Board, which means at least some hurdles have already been passed.
So, will it come? Perhaps we'll find out in a week.
Related Video: